29 June 2020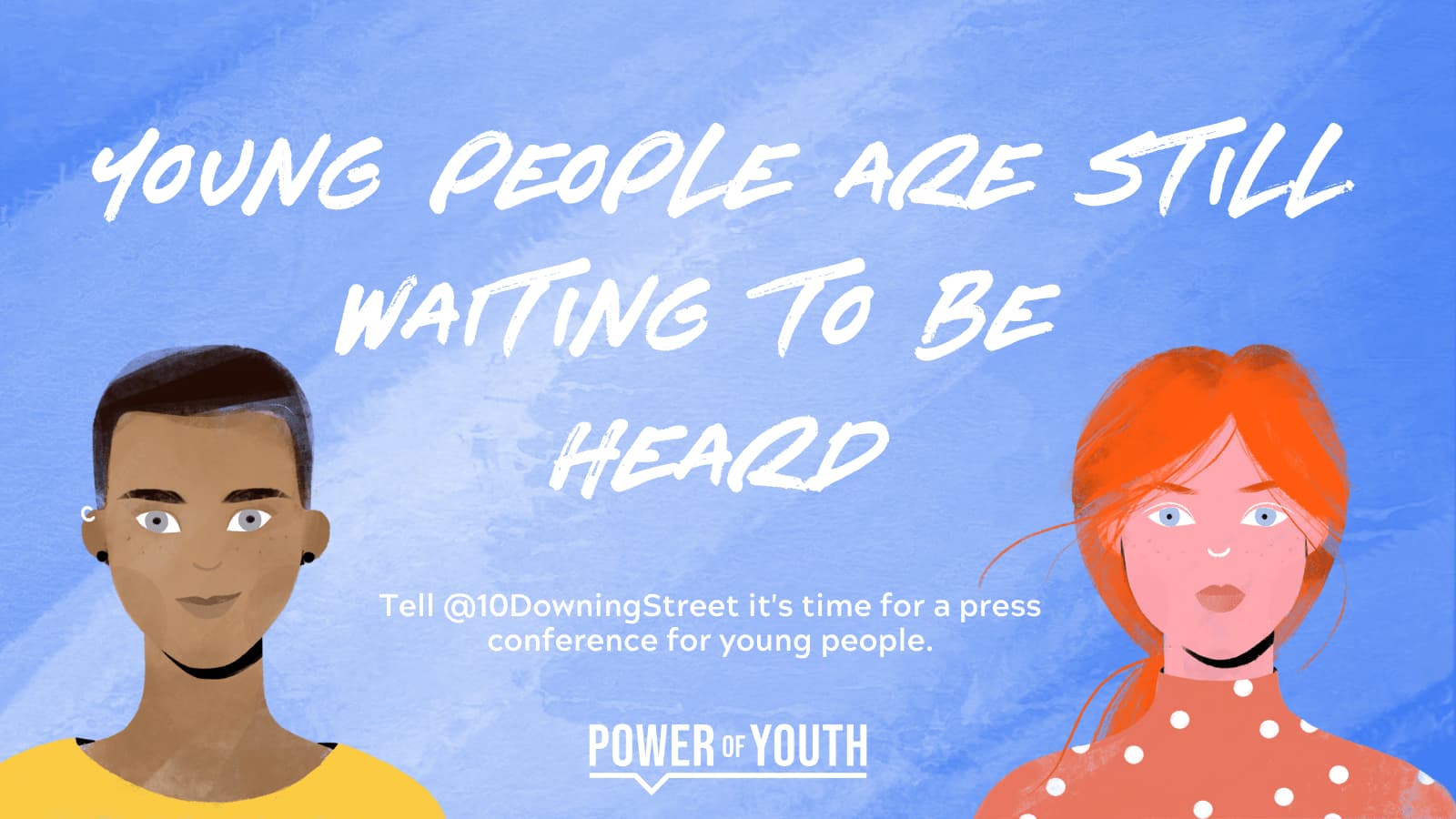 Calling on the Prime Minister to hold a youth press conference
Nearly two months ago, we joined with over 90 cross-sector organisations and 150 youth representatives to share an open letter calling on the Prime Minister to hold a dedicated press conference for young people to address their questions on Covid-19. Despite positive conversations with 10 Downing Street, the Prime Minister has yet to make a commitment.
This is despite leadership being shown by First Minister of Scotland, Nicola Sturgeon, Leader of the Opposition, Sir Keir Starmer, Welsh Education Minister Kirsty Williams, Mayor Greater Manchester Andy Burnham and others – who have all beat the Prime Minister to it in terms of speaking directly with young people.
Momentum is building to promote the role that young people must play in the Covid-19 recovery, and ensure their needs are met and voices are heard. Numerous calls have been made for the Prime Minister to engage with young people in tackling the challenges they now face. We view a press conference in the first step in that process. Girlguiding, Unicef UK and others have all made a call for a press conference, and we are joining other leading youth organisations in calling for a cross-governmental strategy which puts young people at the heart of post-pandemic recovery and rebuild plans.
We therefore think that it is time to amplify our original call.
We are asking young people and organisations, on Thursday 2nd July onwards, to:
Tweet to the Prime Minister calling on him to hold a press conference with young people, in order to kick off a process of meaningful engagement with young people on Covid-19.
Send letters to MPs: 

If you are a young person or individual you can write directly to your MP.
As an organisation, you can share the letter with your networks, members and young people so that they can contact their MPs.

Tweet to your networks and young people, sharing the graphics and encouraging them to write to their MPs. Tag #PowerOfYouth.
Find out more about the #PowerOfYouth campaign.
Who should take part?
#PowerOfYouth does not belong to one organisation or to one brand – it is an expression of the power young people have to lead positive change.
Young people, organisations, leaders, decision makers. Anyone who believes in supporting and empowering young people. All are welcome to take part in the campaign

How can you take part? 
Download the #PowerOfYouth Campaign guide to see how your organisation can play your part in championing young people, in this pandemic and in the future.