4 February 2021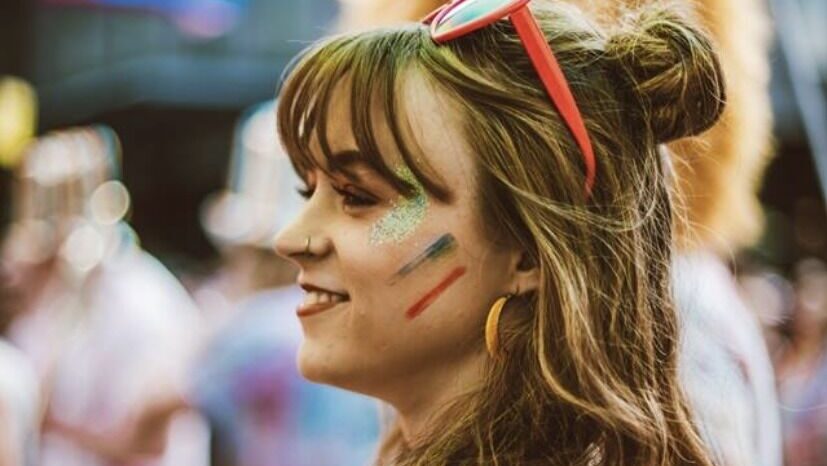 Today (February 4th) is World Cancer Day, an international day to raise awareness of cancer and its prevention, detection, and treatment.
Cancer hasn't stopped because of the pandemic, and with an average of 14 young people diagnosed with cancer every day in the UK, it is vital that we are involved in the conversation about the detection and prevention this disease.
Why should we involve young people in this conversation?
We should be involved in this conversation at a young age, because it can impact our lives too.
As a young person who was diagnosed with cancer at 19 years old, I was hit with the reality that cancer happens to people my age. I never thought it could happen to me, and I didn't recognise any of the signs or symptoms. Thankfully, it was spotted early by my GP and I am now very lucky to live with no evidence of the disease.
It is worth noting here that cancer in young people is uncommon but knowing the signs and symptoms can empower young people like me in a multitude of ways. We should be involved in this conversation at a young age, because it can impact our lives too.
As the Head of Engagement for Cancer Awareness for Teens & Twenties (CATTs), I am honoured to work for such a fantastic charity whose mission is to ensure young people know the signs and symptoms of cancer and how to check themselves, and that they feel empowered in their own bodies and talking to healthcare professionals.
Our charity was born out of grass-roots youth empowerment when a group of university students from Manchester University realised that more needed to be done for cancer awareness in young people. Since then, we've grown from a volunteer-led charity in universities across the UK to having 4 full-time members of staff and working with a variety of communities and using workshop schemes and social media to spread our messages.
Why is cancer awareness in young people so important?
Young people should be empowered through gaining knowledge about topics that impact their lives. 
Cancer awareness for us, is just as much about the prevention as it is the detection.
That's why at CATTs, it's at our heart to talk about how you can reduce your risk of getting cancer as a young person. This includes how to practice safe sex and how to keep safe in the sun, as well as empowering people who have cervixes go to their cervical screenings when they are eligible.
The Department of Education have recognised the importance of cancer awareness and health empowerment in the PSHE curriculum by making Relationship and Sex Education (RSE) and Health Education compulsory aspects of PSHE education in all secondary schools in England.
This updated PSHE guidance, effective of September 2020, includes what young people in secondary school should be taught about in these lessons, including the benefits of regular self-examination, screening, the benefits of vaccination and how STIs are transmitted.
This is vital because HPV (a common STI that can cause different cancers in all genders) is transmitted through skin-to-skin contact during different forms of sex. All young people (12-13 years) are also now offered the HPV vaccine in secondary school, which helps to protect against some high-risk forms of the virus that can cause cancer.
This is just one example as to why young people should be empowered through gaining knowledge about topics that impact their lives.
Young people should also be taught how to check themselves for signs and symptoms and be encouraged to do this often. At CATTs, body empowerment comes hand-in-hand with this. We get people to be aware of their own bodies, what is normal for them and make self-examination a normal thing.
We want people to:
Know how and when to check their chest and neck, no matter their gender, and be confident in the changes to look out for
Know to check their balls, and be confident in the changes to look out for
Know what a cancerous mole might look like, and be aware of the ABCDE's of moles
When involving young people in the conversation of cancer awareness, it is important for us to be clear that most of the time, anything you notice will be nothing to worry about. But that doesn't mean you shouldn't go to a doctor with your concerns, especially if you notice symptoms that are persistent (don't go away) or are unexplained.
This World Cancer Day is different. We are in the midst of a pandemic, but the NHS is still open for you so if you feel like something is wrong, you should talk to someone about your concerns.
Here is one ask from me, talk to your family and friends about the signs and symptoms of cancer and get clued up on how to check yourself.
CATTS stands for Cancer Awareness for Teens and Twenties, they are a Manchester-based charity that operates across the UK, run by young people, for young people. Check out their website and socials below, and if you're at University you can find out how to volunteer for one of their uni teams!
Find out more: www.wearecatts.co.uk
Follow CATTS on social media:
Instagram: www.instagram.com/wearecatts_
Twitter: www.twitter.com/wearecatts