2 November 2020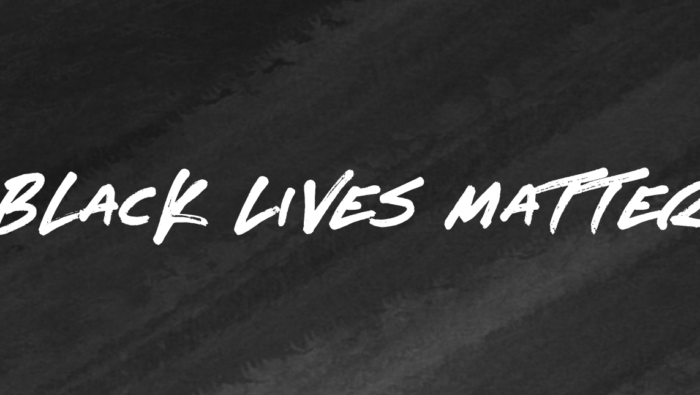 After the brutal murder of George Floyd, two phone calls brought home to me the enormity of what young Black people were thinking and feeling. Two #iwill Ambassadors opened their hearts and shared with me so generously and beautifully their visions for change. Jonelle Awomoyi and Lanai Collis-Phillips each spoke to me passionately about the importance of education, reclaiming their true history and celebrating Black people through the ages.
It's heartening to see calls to decolonise the curriculum gain increasing momentum and to see more people, whatever their age, educating themselves through reading, discussing, questioning and opening up to other people's perspectives. The Black Lives Matter movement has shifted the conversation. We're talking about White privilege, anti-Black racism and anti-racism more explicitly, and recognising that holding non-racist attitudes is not alone enough to create the systemic change that is so urgently needed.
At Step Up To Serve, we have the privilege of working with #iwill Ambassadors in everything we do. Since June, two of our Directors, Lily Makurah and Jason Arthur alongside Trustee Tom McEachan, have been meeting with our Black #iwill Ambassadors to check in on their wellbeing, understand their feelings and explore what more we can do together through the #iwill movement to tackle anti-Black racism. With patience and courage, our Black #iwill Ambassadors have shared with our team, Board and partners the challenges they have faced growing up in the UK, their very different experiences and their ideas about what needs to change. They've inspired and challenged the wider #iwill movement by taking over our social media, speaking at events or meetings, and sharing their reflections in blogs and vlogs. #iwill Ambassador Alvin shared with us a striking, joyous film and Ebook created by his social enterprise, The Advantage Group, to showcase young Black people existing and enjoying life on their own terms. We're so grateful for their positive energy and willingness to challenge during a period when I know things have weighed heavily on their shoulders.
Whilst diversity and inclusion have been key values of the #iwill campaign – best represented by our #iwill Ambassadors – our Advisory Council, Board, Steering Groups and team haven't always been representative of the incredible diversity of the communities we work with. As we've included more children and young people in our governance structures, we've seen the diversity of membership increase in other ways. But it's not enough.
Step Up To Serve is closing down as planned in just over two months, so I can't pretend we can completely address this now. But I can commit that we will work with #iwill partners and Ambassadors to ensure that fighting racial injustice will sit at the heart of the #iwill movement beyond 2020. As we put in place new structures to support #iwill – in addition to ensuring young people make up at least 50% of the membership – we're being more explicit about how our collective commitment to diversity and inclusion will be put into practice.
Through the Power of Youth Charter, we're asking that organisations from all sectors to set tangible commitments to support and empower more children and young people to make a positive difference on the issues affecting their lives, communities and broader society. I challenge our #iwill partners to include in their Charter commitments how, through growing the power of young people, they will also tackle anti-Black racism.
This can be through enabling more Black children and young people to start a meaningful social action journey; shaping policy and decision-making structures with young Black people at the centre; or supporting all young people to take action against racial injustice. For more inspiration please head to this blog and to see the #PowerOfYouth in action have a look at UK Youth's #YoungAndBlack series.
If you take only one thing away, please make it this: Give Black children and young people meaningful platforms to share their experiences, hopes, calls to action and achievements. Partner with young people of all backgrounds to build an anti-racist world. We have a real chance at shifting power and building new systems that work for all – let's seize it together.
Blog by Rania Marandos, CEO of Step Up To Serve, the charity which is coordinating the #iwill campaign until the end of 2020.